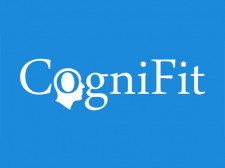 Advanced innovations, the aging population and new discoveries drive the brain fitness market, forecasted to reach over $4 billion by 2021
New York, NY, April 12, 2017 (Newswire.com) - The development of cognitive and brain fitness solutions are rapidly growing around the world and across all aging segments. For the first time this year, the size of the market crossed $1 billion. 
Among the key players of the industry, a new market research report profiles CogniFit as a top key player in this cognitive assessment and brain training market. CogniFit offers a wide range of brain fitness solutions for kids, adults and older adults, providing solutions for cognitive impairments at every stage of life. The company has leveraged this transversality  to perfect its technology and scientific norms while covering large industries such as healthcare and educational needs.
The report "Cognitive Assessment and Training in Healthcare Market by Assessment Type (Pen-and-Paper Based, Hosted, and Biometrics), Components, Application (Clinical Trial, Screening & Diagnostics, Brain Training, Academic Research), & Region - Global forecast to 2021", published by MarketsandMarkets, estimates the cognitive assessment and training in healthcare market size to grow from USD 962.0 Million in 2016 to USD 4,127.2 Million by 2021, at a Compound Annual Growth Rate (CAGR) of 33.8%. 
Over the past 18 years, CogniFit has transitioned from a simple idea – improve quality of life through brain fitness – to a global platform of scientifically validated neuropsychological tests and cognitive training programs touching millions of people. CogniFit solutions have been consistently acclaimed by the press as one of the best, most serious and effective apps to train your brain. "CogniFit is perhaps the most advanced brain training app we reviewed, consisting of a variety of minigames designed to train more than 20 cognitive skills, including short-term memory, planning, hand-eye coordination, and auditory perception," declared Medical News Today in a recent article. "MNT tested the brain training games for consumers, and we found them to be a good balance of fun and mental stimulation."
The aging of the population is a determinant factor in the growth of the industry. The current growth of the population ages 65 and older is one of the most significant demographic trends in the history of the United States. People in this age group is estimated to double from 46 million in 2014 to 98 million by 2060 in the United States, meaning that nearly one in four U.S. residents is estimated to be over 65 years old by 2060 (Source: Census Bureau). As this population ages, the need to maintain brain health and manage declining cognitive function will have far-reaching impact both socially and economically.  As a person ages, changes occur within the brain, which leads to a decline in the thinking capability and intellectual reasoning. Aging is one of the main factors leading to cognitive impairments and can contribute to health risks such as falls among older adults. In fact, every second of every day in the United States, an older adult falls. Falls today is the number one cause of injuries and deaths from injury among older Americans, according to the Centers for Disease Control and Prevention. To help prevent seniors from falling, a group of researchers at the University of Washington has decided to use the CogniFit brain training program with older adults to improve their balance, hoping to keep a generation healthier and independent as long as possible.
Cognitive training is not limited to adults, and solutions now exist for different needs such as education. In the last few years, CogniFit noted a strong increase in the demand for its cognitive assessment and training solution by parents and educational institutions. K-12 schools are actively looking for cognitive tools and implementing solutions – like the CogniFit for Education web platform - to assess and train students. Schools also focus on helping students with cognitive impairment associated with learning disabilities, such as dyslexia and dyscalculia. Schools and colleges also use the CogniFit web platform to screen prospective candidates as its cognitive assessments and training tools are designed to measure cognitive domains such as attention, memory, concentration, perception, and reasoning. 
Many more factors explain the acceleration of the market growth. Globalization, better access to technology and a better understanding of the long-term benefits of a good mental health also participate to that development. The market will continue its growth in the years ahead.
For further inquiries and media interviews, please contact Molly Minchew at m.minchew@cognifit.com
About CogniFit
CogniFit is a global leader in developing online programs to assess and train core cognitive areas such as attention, memory, coordination, perception, and reasoning. As a digital health company, CogniFit specializes in scientifically validated cognitive tests and brain training programs, all available online at www.cognifit.com.
CogniFit's patented technology has been designed by an international team of scientists, neurologists, and psychologists who investigate and combine the latest discoveries on the brain with advanced adaptive algorithms and big data analytics. For over 15 years, CogniFit has been developing personalized brain fitness programs with leading scientific institutions and published its results in several peer-reviewed publications.
Today a major vendor in the cognitive assessment and training market, CogniFit offers its programs to individuals and companies in various verticals, such as healthcare, education, research, health and wellness, driving, and human resources.
Source: CogniFit
Share: