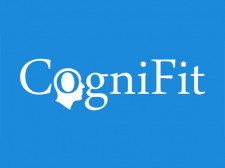 CogniFit launches a new website to improve customer experience and bring new features to its growing user base
New York, NY, June 14, 2017 (Newswire.com) - CogniFit, a leader in scientifically validated cognitive tests and brain training solutions, has completely refreshed its website with new features, added additional languages, and created original content for the promotion and awareness of brain health. The brain is the most complex organ of our body and the one that is still least understood. Bridging the gap between awareness, education and effective solutions is a key aspect of CogniFit's mission.
"Brain health matters, regardless of your age or mental health. Everyone talks about going to the gym and exercising to stay healthy, but somehow we are only told about brain's health once we retire or get diagnosed with a brain-related condition," said CogniFit CTO Carlos Rodriguez. "At CogniFit, we promote brain health across all aging segments. The new website offers a more personalized experience through smart tailoring of the different brain training exercises. The updated technology on the site also lets users find the best flow for their brain fitness regimen. We are adding new tools to encourage an open dialogue about the brain and reinforcing the educational contents of our different publications."
The new CogniFit website will now support up to 18 languages with the recent addition of Korean and Polish. CogniFit's international team of scientists, neurologists, and psychologists has been designing new brain exercises while investigating and leveraging the latest neuroscientific discoveries in neuroplasticity. Multilanguage support also added an additional layer of difficulty in the making of the brain games, as language elements can be significantly dissimilar in different cultures.
Just like the gym, brain training sessions needs to be completed on a regular basis. CogniFit recommends that number to be at least three times a week. The online brain workouts take just 15-20 minutes each, so it is very easy to add them to your schedule.
Changes in brain function are to be expected as we age. That's why CogniFit lets its users easily monitor and track results over time. It also offers a tool to share current results with health professionals that can use this information to further the discussion about brain health.
Every day, scientists are making new discoveries showing how closely our minds and bodies are connected. The behaviors and activities you put in place to stay physically healthy can be beneficial for your cognitive health as well. Physical exercise, a balanced nutrition, quality sleep, stress management, social interactions and cognitive stimulation all play important parts in ensuring that our brains remain healthy.
For further inquiries and media interviews, please contact Molly Minchew at m.minchew@cognifit.com.
About CogniFit
CogniFit is a global leader in developing online programs to assess and train core cognitive areas such as attention, memory, coordination, perception and reasoning. As a digital health company, CogniFit specializes in scientifically validated cognitive tests and brain training programs, all available online at www.cognifit.com.
CogniFit' s patented technology has been designed by an international team of scientists, neurologists and psychologists who investigate and combine the latest discoveries on the brain with advanced adaptive algorithms and big data analytics. For over 15 years, CogniFit has been developing personalized brain fitness programs with leading scientific institutions and published its results in several peer-reviewed publications.
Today a major vendor in the cognitive assessment and training market, CogniFit offers its programs to individuals and companies in various verticals, such as healthcare, education, research, health and wellness, driving, and human resources.
Source: CogniFit
Share: